Finding the best lipstick colour for dark people can be a real struggle. You definitely don't want a lipstick that will overpower and clash with your colour or a shade of lipstick that will wash you out or blend in with your skin tone.
Here are some of the most appropriate lipstick colours for dark-skinned ladies. They are flawless and look absolutely intoxicating next to darker skin tones.
Orange is undoubtedly a lipstick colour that only looks good against darker skin tones. Orange can easily wash out or look odd against light skin but darker skin tones have NO problem working with this colour. It is a bright and flashy colour that won't fit everyone's style. But it is definitely one to consider if you are in the mood for a pop-out pout.
Bright Red is one of the classic colours that looks great on literally everyone especially those with darker skin tones. This bright lipstick shade really dazzles and makes a statement standing next to darker shades of skin letting the lip do all the talking. 
Coral is another color that only works with darker skin shades. Coral is a fabulous and super trendy combination of orange and pink. The bright, summery shade makes a bold statement as it glistens against surrounding darker skin shades.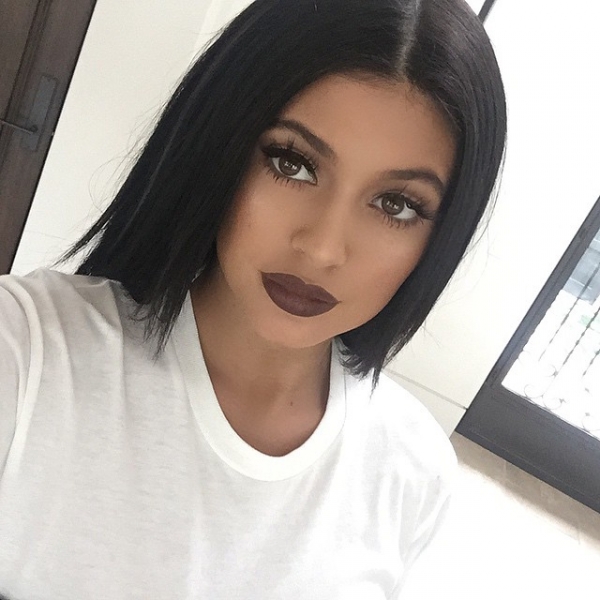 Deep Brown is the best shade as against the light one which can make your lips appear nude and dull, adding a splash of gloss over your lips can also fix a personal dimmed out issue.
Scarlet is a gorgeous blend of red and orange shades, creating a lip colour that is absolutely perfect for darker skin tones. It is not overwhelming yet it accents the lips and surrounding skin magnificently, perfect for visually any occasion from the office to the nightclub.
Burgundy is an enticing, downright bold and dreamy lipstick colour; a knock out in the lipstick department. The perfect shade for cold weather, this warm and inviting lip colour looks flawless against darker skin tones, blending perfectly for a very sexy finish.
Plum is the perfect blend of reds and purples for a sexy and rugged finish, giving your entire look a bit of edge. A plum pout is sure to make a desirable statement whenever it is worn and it is the perfect lipstick for a date night.
Black creates a dark and mysterious style that is downright sexy. Although it is rather daring so also it is majestic and nothing short of gorgeous. If you are worried about potentially being washed out by the dark lip shade, throw on a dab of lip gloss to make your pout pop out.
Purple is super trendy and stylish and a must-go for every girls makeup bag. Opt for a lighter shade of purple to really make your pout stand out with bright colouring or choose a darker and more tantalizing purple shade for a dreamy and desirable look. It just depends on your particular style- but both look magnificent against darker skin tones.
From bright colors like violet and coral to dreamy and mysterious shades of plum and black, it's obvious that darker-skinned women have a wide variety of lipstick shades to choose from. Which is your own favorite lipstick color to rock? Will you rock a brighter shade of lipstick or a pout that is dark and enticing?